Self Hosted WordPress vs. WordPress.com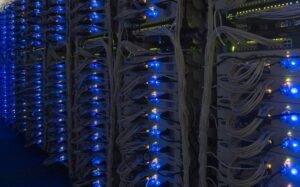 A WordPress introduction would not be complete without a discussion of WordPress self hosting vs. the WordPress hosting model available from WordPress.com. The WordPress self hosting model requires the WordPress CMS (Content Management System) to be installed and configured on your dedicated Web hosting account using your domain name and a Web hosting control panel such as cPanel. This is the model of NoSpin Web Hosting. Self hosted sites are typically more flexible than the WordPress.com model because they allow you to install your own plugins, create customized pages beyond the capability of ordinary blogs, dedicate superior IT resources to your add-free sites, enjoy free Email accounts, customize your own code, etc.
The WordPress.com model, is initially a free service for those who want to operate a blog or website and work within certain limitations. The primary difference between WordPress.com and NoSpin Web Hosting (NoSpin Web) is the latter's commitment to enhanced design capabilities using a powerful, complementary front-end visual layout builder, upgraded IT capabilities, personalized service; and, a free domain validated SSL certificate to protect your logins. Learn more about NoSpin Web features in the Client Portal.
The designers behind the scenes at NoSpin Web have been involved in advertising design since the early 1990's and understand how keeping pace with technology consumes business managment time and resouces. This platform we are offering entrepreneurs is the culmination of design, publishing and programming experience that we feel is the best value in a Web technology package available for small business.
We hope you enjoy your experience on the NoSpin Web as you forge your path to success. We can be there for you, from creating your first logo to setting up your first solid state dedicated server for your high volume Ecommerce store, enabling you to focus on your business goals rather than your technology.
Please feel free to watch the WordPress tutorial without interruptions and contact us if you have any questions.